We all know about how important foundations, concealers and the right blushes are for creating a great look. But we also know that, the right eye makeup will glam up your look in an instance! While the biggies of makeup may launch umpteen eye makeup sets and palettes that look delicious, not all of them are budget friendly. And a lot of people know that the budget friendly brands are just as good (or at times, better) than the luxury products available. The biggest challenge is figuring out which makeup sets are worth plucking off the shelves. You can swatch them in the store but that won't allow you to understanding the lasting power of the colour or how well it blends. We went ahead and solved the problem for you by listing our top favourite budget friendly eye makeup sets in the market. So, whether you're looking for some smoky-eye inspiration or a jewel-toned kit worthy of your next night out, we have you covered.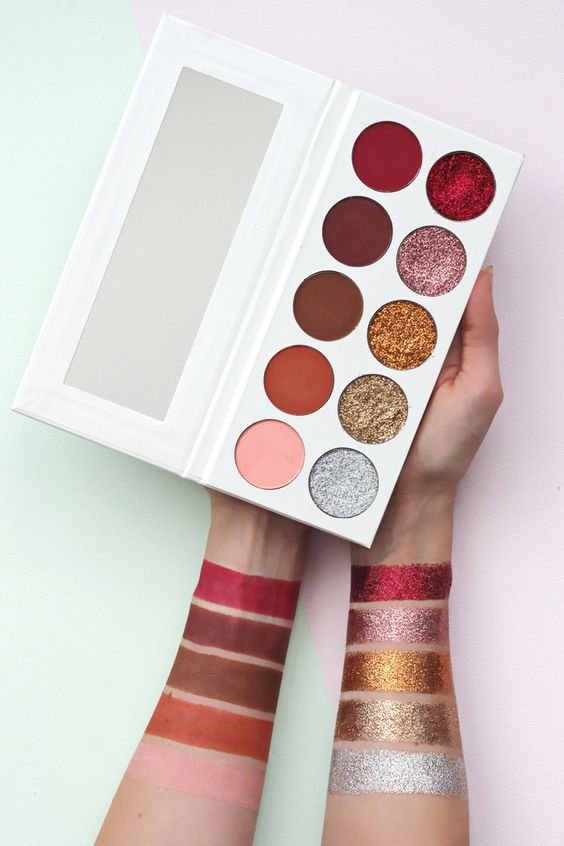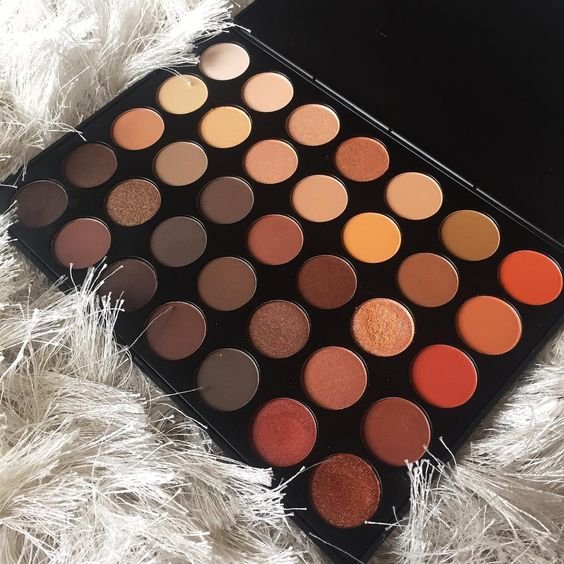 Maybelline New York The Nudes Eyeshadow Palette
This eye makeup set is perfect if you are someone who loves doing up your eyes a little every day. They have nudes that are perfect for the day time look without looking too jazzy. You might be surprised to see that this eye makeup set can create a stunning smoky eye look. Smoky eyes need not only come in shades of deep brown, grey, or black. Using nude shadows for a smoky eye may sound ironic, but this array of neutrals is perfect for creating everything you love. Its formula is extremely blend-able and long lasting. This 12-pan eye makeup set has a myriad of nude shimmery shades to choose from to create something that's sultry and unique.
Price - Rs 899
Nykaa Just Wink It! - Wet & Dry Eyeshadow Palette
Is your aim to create a world of smoky eye looks only? Then the Nykaa Just Wink It is perfect for you. The shade Smokin' Hot is the only arsenal you will ever need to turn the heat up! This eye makeup set consists of 6 deep metallic shades that will allow you to create endless smoky eye looks. The formula is great and smooth. The best part about this eye makeup set is that it can be used wet or dry. So if you are looking for a deeper pigment, you use it wet while when you need something lighter, you can use it dry. This allows you to create a selection of looks depending on your style and occasion
Price - Rs 650
Lakme 9 To 5 Eye Quartet Eyeshadow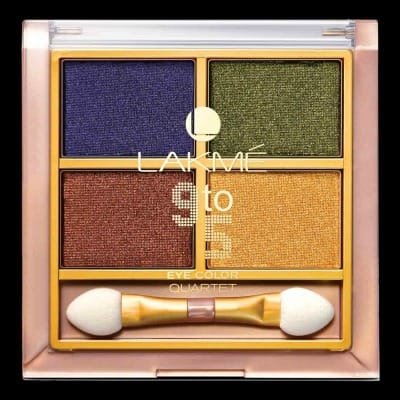 Easy to use, the Lakme 9 to 5 Eye Quartet Eyeshadow is one of the best portable eye makeup sets to carry around. It comes in 4 different shades, from which you can pick the one that matches your requirements or even all! The high-intensity formula in this eye makeup set gives your eyes a defined finish. This quad eye makeup set is ideal for Indian skin tones as well. They also have a sponge applicator with it, which we are not big fans of, but you can use any of your regular eye shadow brushes or even a makeup sponge for this eye makeup set.
Price - Rs 600
L.A. Girl Eye Lux Mesmerizing Eyeshadow
Have you spent tortuous minutes blending your shadow until it's just right? Do your favourite shades change monthly? We feel you! The L.A. Girl Eye Lux Mesmerizing Eyeshadow has 16 different shades, yes 16, that you can choose from. Their colours are formulated to be extra smooth and silky in a mix of matte, satin and metal finishes. Its paraben and fragrance free so if you have sensitive skin or are allergic to fragrant products this eye makeup set is perfect for you!
Cost - Rs 675
Maybelline New York Color Sensational Satin Eyeshadow
Do you have a taste for stunning poppy colours? Light eyed girls can hold on to bold, purple shades to bring all the attention to their peepers. Be daring and try this quad from Maybelline in mysterious mauve. The foil-like texture goes on like a dream. What's more? This all in one eye shadow makeup set is perfect for a day out with your girl gang as well as those unplanned parties post work. It's small and compact so you can pop it in your hand bag as you travel.
Price – Rs 599
Things To Remember While Buying and Using An Eye Makeup Set
Start with neutral colours - It's really tempting when you see pretty colours to dive right into a bold palette, but if you're just starting out, it's a good idea to stick to the basics. Starting with nude shades will not only allow you to create some great looks, but it'll also allow you to get comfortable with how to use palettes and combine colours.
Always pick quality over quantity – Unless you are a makeup artist or a budding makeup blogger, you don't need an eye makeup set which has 50 shades! Don't opt for something cheaper in quality just because you are getting a crazy amount of colours in your eye makeup set. Instead, save up and invest in a quality palette that you'll actually get use out of.
Don't go overboard with colours – Just because your eye makeup set has 10 shades doesn't mean you have to have all of them on your eyelid! Pick 2-3 colours and then create a look out of it. There are some colours which are good for your crease while some are great to just open up your eyes. Know which colour does what and use accordingly.
Buy the right tools – Not all eye makeup sets come with brushes and sometimes, they aren't of great quality. If you are starting off on your makeup journey, it's better to pick a brush while buying your eye makeup set so that you can try it together before buying them.
Do let us know which eye makeup set you guys finally picked up!