Naturally glowing skin 24/7 is a blessing. But with the amount of pollution, lifestyle changes, eating habits and the products we apply, glowing skin naturally is a dream. While some are blessed with great genes, the rest are stuck with dehydrated and dull skin. But that's where beauty tips help! The best beauty tips ensure that you not only glow from within but also maintain that glow.
Now, we always have been conditioned to take care of our face. But it's extremely important that we do that our entire body. While should the feet suffer, while your cheeks enjoy? Skin is an important organ and you need to take care of it. So we make sure that you have glowing skin, head to toe with these simple and easy beauty tips!
Simple And Easy Beauty Tips For Glowing Skin
Know Your Products - Understanding what you are putting on your skin is one of the most important beauty tips to begin with. Understand what ingredients are a part of your skin care products. If you have dry skin, use moisturizing products while if you have oily skin, use oil-controlling products.
Vitamin C - One of the most important glowing skin beauty tips – Vitamin C. It gives you an instant glow and improves skin brightness over time. It is great for lightening pigment, delivers a powerful amount of antioxidants, and stimulates collagen. You can use products which have Vitamin C or even consume foods which have Vitamin C.
Diet – Your diet is one of the most important factors in having good and glowing skin. If you are so careful about what you put on your face, why are you not careful about what you put inside your body? One of the biggest beauty tips we believe in is eating right. There are certain skin foods that keep your skin healthy and glowing. All you need to make sure is that you keep them in your diet daily! - Leafy vegetables
- Fish
- Dry fruits
- Coconut Water
- Lemon and other citrus fruits
- Papaya
- Green Tea
- Dark Chocolate
- Avoid too much refined sugar and fried food
Skin Care – Taking care of your skin is one of the most vital beauty tips we can give as professional makeup artists. Always take off your makeup at the end of the day. Do a double cleanse if you have a full coverage look. Make sure you cleanse your face at least twice a day. This will clean the pores, making sure your skin gets to breathe. Apply sunscreen each day, bereft of the climate or the weather.
Sleep Patterns – This one has to be one of our favourite beauty tips! Who doesn't love beauty sleep? Getting just 8 hours of sleep isn't important. Quality of sleep matters. Six hours of deep restful sleep is far better than nine hours of tossing and turning. Along with quality sleep, what position you sleep in also matters. Sleeping on your stomach can press your face against the pillow and puts pressure on your neck. Due to this you get tighter face muscles, sagging skin, and blocked circulation - all factors you want to avoid for glowing skin.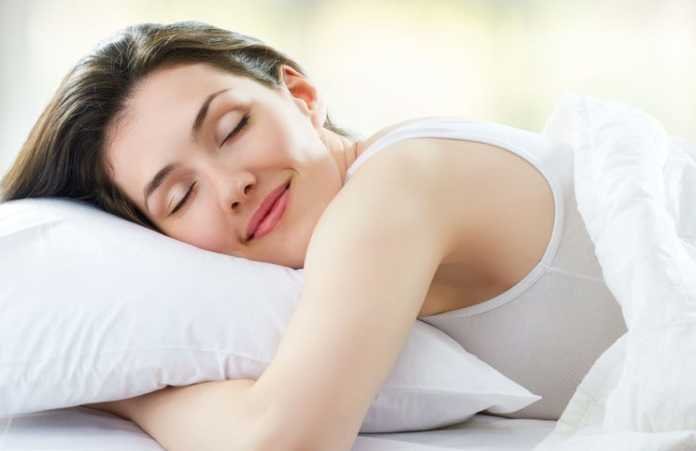 Body Care – While you take care of your face, one of the other beauty tips is to take care of your skin all over your body. Ensuring you take care of your skin all over the body, will allow your skin to glow. Exfoliate your entire body at least once a week. After your exfoliation, follow it up with the application of a body lotion. Take special care of your elbows and knees which need extra moisture.
Masking – Home-made masks or even sheet masks are one of the best beauty tips to follow on your way to glowing skin. Depending on your skin type, create masks that suit your skin. But don't limit masking only to your face. Make sure you mask your entire body along with your face. Glowing skin all over your body, remember?
Massages – We can understand that massages can be expensive and not easily possible for all. But one of the simplest beauty tips is to DIY! A simple oil massage at home will make sure that all your massage requirements are done. A nightly DIY oil massage is two-fold beauty treatment for glowing skin. The massage action stimulates circulation, drains lymph, water retention and excellent for tightening facial contours! Secondly it relaxes you which help your skin glow. Also, using oils adds nourishment and hydration, as well as serious extra benefits depending on the oil you choose. Vitamin E and pure sweet almond oil is great for massaging your skin! Again, full body massage is important instead of just your face.
Makeup Tips – We all know that glowing skin takes time. Even after you put all of these above things in practice, it will take at least 2-3 months for it to show results. But you can still glow at your party tomorrow if you like! How? Makeup! Here are a few simple beauty tips to ace your glow with makeup.
- Use a dewy foundation for that extra glow on your face.
- Always apply a good moisturizer according to your skin type.
- You can also use a glow-enhancing lotion under your makeup.
- Spray a face mist between the application of your primer and foundation.
- If you have a matte foundation, add a little bit of highlighter in your foundation for that final radiance. It has to a liquid or a cream based highlighter.
- Top it up with a highlighter for that extra glow. If you have a powder highlighter, slightly dampen your makeup brush. It will give a more dramatic, chrome-like version of itself.
- If you want a skin kissed look, you can add a bronzer to your makeup routine.
- Don't forget your rest of the body. Apply soft swipes of the highlighter on your collar bones, shoulders and even the shin area of your leg. This gives it a little dimension and shine.

Makeup may be one of the best ways to fake a glowing complexion but radiance is better when your skin is glowing too. Do let us know if you try on these tips and what your experience is!