One of the most asked questions to us about our professional makeup artist courses is – What are the career prospects after the professional makeup artist courses? This is the question that plagues almost every student. We understand the concerns as everyone wants to know whether makeup is a stream that they should invest their time, money and effort in. That's why we decided to address these questions for all your prospective students or even students who have done their course and are planning to study makeup and hair further. While there are a plethora of options to choose from, we are listing the top few for you to understand the field.
What Are The Career Options For Makeup Artists After Professional Makeup Artist Courses?
Independent Artist - This is the most common career option that a makeup student opts for. This doesn't require you to get an office or work under anyone. You can simply start your freelance business with your portfolio and makeup kit after any of your professional makeup artist courses. While a freelance business model allows you endless possibilities, it also means that you have to do your own marketing, accounting, and finances on your own. In case you don't chose a genre that you want to be an expert in, there are chances that you may feel lost in the pool of independent makeup artists - so make this choice wisely!
Bridal Makeup Artist – This one's the most popular currently! The wedding market in India is on a boom since the last 5-7 years. Brides are booking makeup and hair artists even before they buy their wedding outfits. A bridal makeup artist again is an independent artist but who only does bridal makeup. Most Indian brides have traditional weddings along with a line of pre-wedding functions. A bridal makeup artist does all these looks and maybe even siders (mother of the bride/groom, sister and so on). This is a very lucrative career option currently. But being a bridal makeup artist means that most of the work happens at the peak of the wedding season – which is November to March. Also, it means insane amount of traveling and early mornings since you want to push in as much work as possible during the wedding season. On a personal front, you may also have to sacrifice on your own personal commitments during these months, as bookings happen quite in advance. So don't just look at the pretty bridal images and weddings, look at the work that goes behind it.
Makeup Trainee – While you may study for the best professional makeup artist courses, what you learn on the job is also equally important. So if you are looking to start as an independent makeup artist or want to work with a brand name, like a makeup studio – we would advise you to start your career as a makeup trainee. What this essentially means is that you work under a bigger and more established makeup artist than you and train under them. This will help you immensely to understand how a business functions, how much amount of time, energy is required to run it and you will also enhance your skills. You will get a chance to work on multiple clients for a variety of looks or even simply assist. Getting trained under a good mentor also helps you build your own network for prospective clients. Once your training period is over (usually 6 months to 1 year) you may also chose to work with the same artist on a permanent position.
Fashion Makeup – Fashion makeup is extremely different than your everyday and bridal makeup looks. That is why our professional makeup artist courses have a separate section on high fashion looks and how to develop your skills for this. It is very difficult to get your spot as a runaway makeup artist immediately after you graduate so it's ideal if you work for makeup studios and agencies that are hired for fashion weeks and shows. You can also work for multiple agencies on a freelance model, so that whenever and wherever there is work – you can work with different people.
Salon Makeup Artist – Are you someone who is looking for a 9-6 career? That is possible in the makeup industry too! After our professional makeup artist courses end, many students opt for salon careers. There are various salon makeup artists who work only in the salon for party, bridal and even everyday looks. Since a salon's work timings are fixed, so are yours. Occasionally you might have to work odd hours, especially in the wedding season but most of the times the working hours are fixed. This is ideal for people who don't want to invest in their own business but yet hold a steady salary. The work can be monotonous since very similar requirements come in, but you have an assured work flow.
Stage and Theatre Makeup Artist - Stage makeup is enhanced makeup and will require you to exaggerate the actors features so the audience even in the back row can see their face and their facial features. This again works in the similar format of runaway makeup agencies. You will also find work in stage and theatre as an independent artist if you begin work on smaller plays. For this you will need to understand stage and theatre well in any professional makeup artist courses that you chose to study.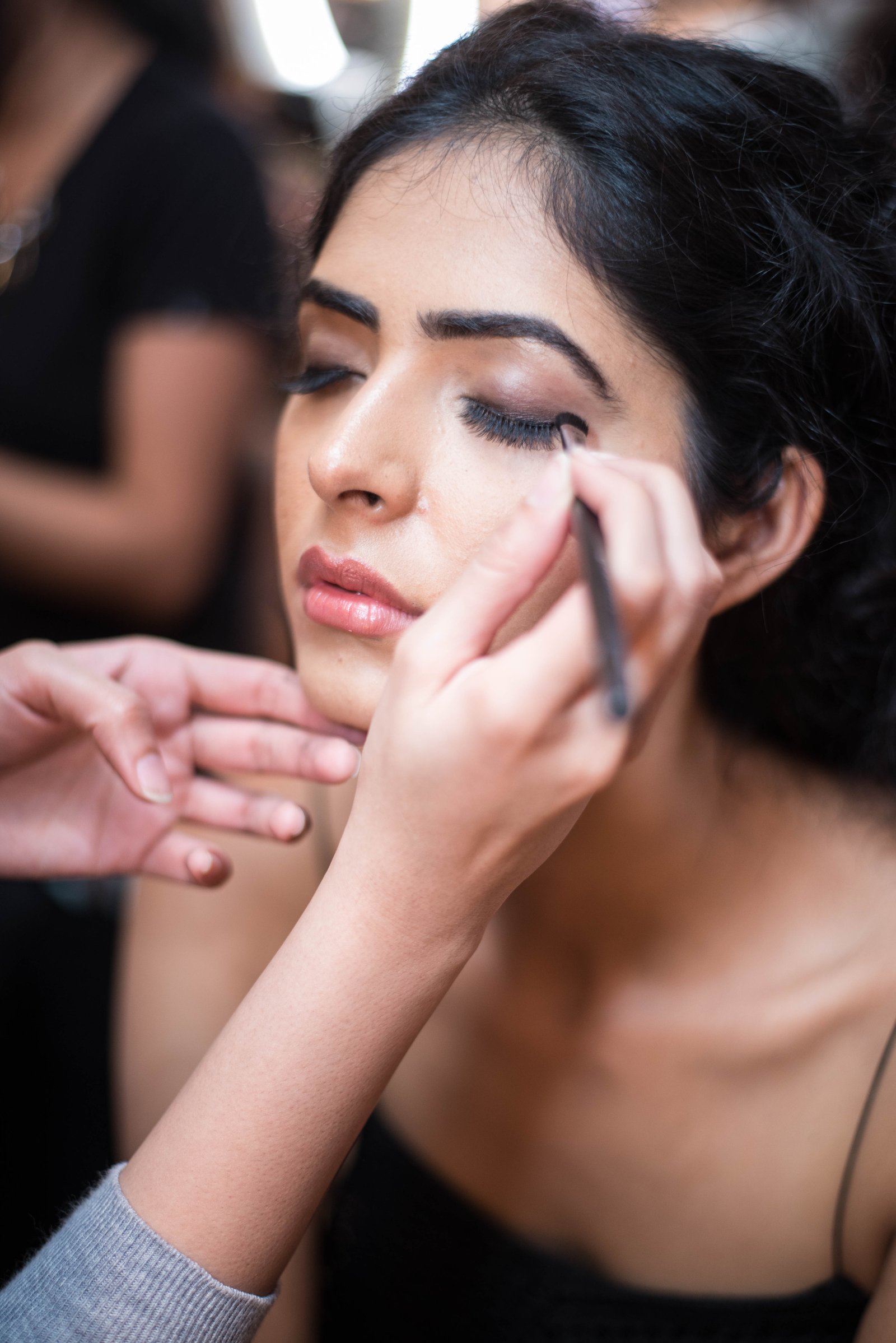 Film and Television Makeup Artist - This diverse career option will put you on the set of films, television shows and commercials. Do remember that film and television doesn't just mean celebrity makeup, it also means makeup for all side actors or even speciality makeup where you are required to do an aged look on a young actor or a bloodied face after an action sequence. Also, film and television makeup means that you are doing makeup for the camera so understanding the nuances of that is also important when you study at professional makeup artist courses.
Beauty Blogger and Vlogger – This one's a biggie! With the advent of social media, you can create your career right at your home. Do you have a flair for writing and creating videos? Do you know a good bit of how to drive social media accounts? You can have a future career in makeup blogging or vlogging then. You can teach people across the world on how to create different looks, do product reviews and also blog about them. This up and coming new beauty career has made many unknown beauty bloggers into huge success stories. Think Huda Kattan, Michelle Phan, Carli Bybel, Sona Gasparian and so many more. Maybe you can be the next big star! Do you have any more queries or questions on your career prospects in the field of makeup? Are you still confused about what to do after your professional makeup artist courses end? Do comment or connect with us on our Instagram page @makeup_academy_glossnglass