The Indian Couture Week calls for all things beautiful. With all the top couture designers in the country showing off their best collections, it's a dream come true for every bride! But as professional makeup artists, we couldn't stop drooling on the beauty looks some of these show stoppers pulled. From smokey eyes to stunning highlights, everything was amazing! So pretty, that we believe that real brides could take inspiration from these! So here are the top looks that we picked and we also tell you why you need to consider them.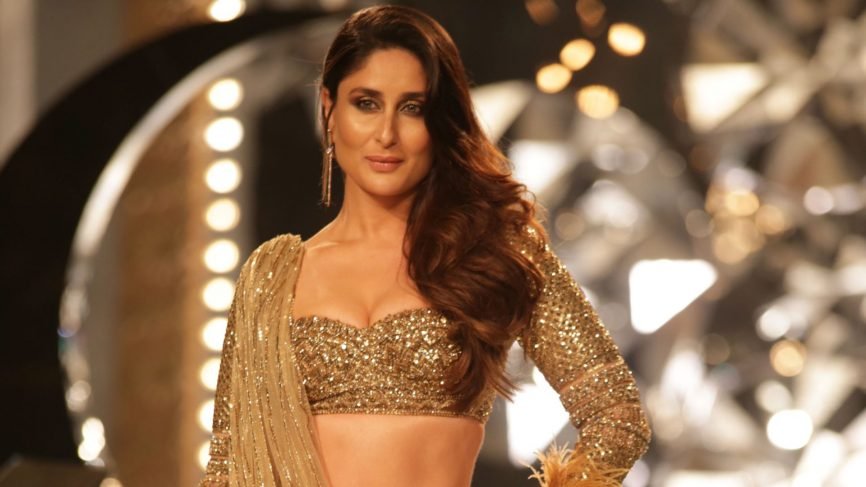 Kiara Advani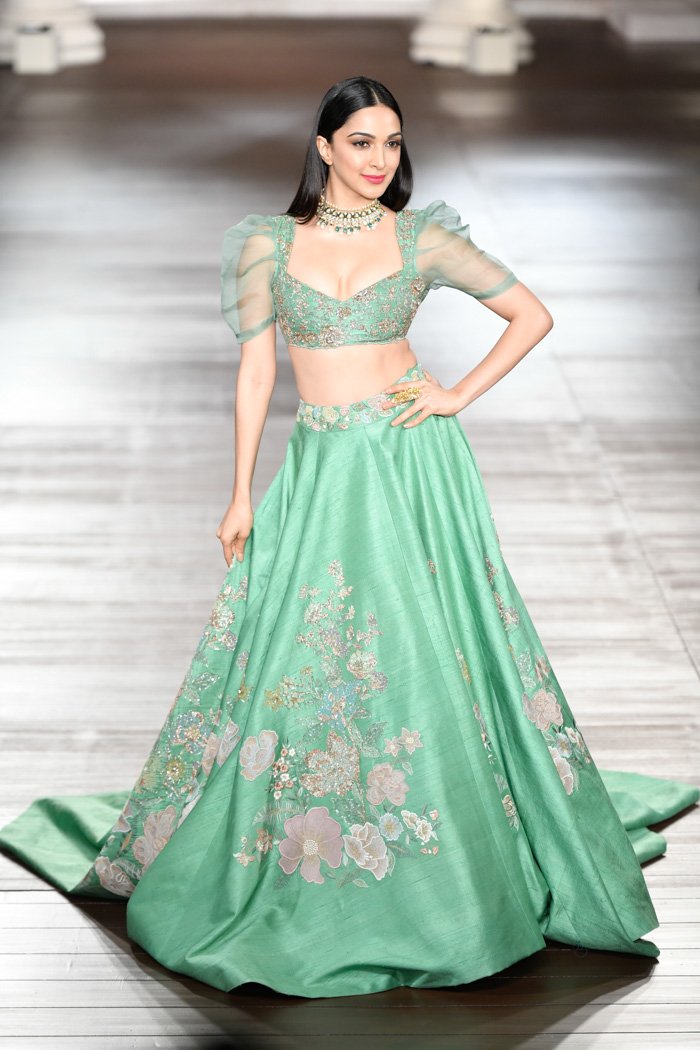 She was probably the freshest face on the ramp at the Indian Couture Week. She donned this stunning green apple hued lehenga with fun sleeves for Shyamal and Bhumika. Since the colour of her lehenga was so fresh and pastel, they kept that theme going with her makeup and hair too. With a pulled back and sleek hairdo, this one is for brides who want a no-fuss look. They gave her a coral mouth along with dewy skin which is perfect for brides on a mehendi function or even any other day function. They contoured her face ever so slightly to give her a chiselled look while still keeping it soft to merge with the pastel lehenga. We loved that they opted for a coral lipstick instead of a standard pink one to give her a fresh burst of colour!
Kangana Ranaut
If there was one word to describe how she looked it would be 'regal'! She sashayed down the ramp with that stunning beige and maroon creation by Anju Modi and the makeup was flawless. They kept that regal look going with her coloured hair that stood out even from that gorgeous outfit. Along with that they gave her a cat-eye look which is so signature Kangana while merging it with a gold lid to match the embroidery. If you are looking for a sleek look through your makeup, take tips on how they contoured Kangana's nose to make it look more angular and structured. Keeping the lips light, they went with a coral nude to give her a fresh dose of colour without making it poppy! It's perfect for brides who want to wear something heavy, like velvet on their wedding day and want their makeup look to complement their outfit.
Shilpa Shetty Kundra
Does this woman ever go wrong? She looked every bit gorgeous in this stunning Amit Aggarwal creation in purple and black. And the makeup look? We can see brides stealing it already! With her naturally chiselled features, they gave her a soft bronzer to just make it more prominent. They also added a soft blush to bring out a natural flush in her cheeks to give the otherwise edgy outfit a bit of softness. To match with the eggplant hue of the outfit, they gave her a plum lip look without topping it off with gloss. What we particularly loved is the soft use of highlight on all the high points of her body, like collar bones and shoulders to bring out the right pizazz. Don't forget the just-out-of-shower but perfectly set hair. This is a perfect look for brides on a cocktail or sangeet night where they are donning darker colours!
Kareena Kapoor Khan
This goddess looks divine even without makeup, so she is absolutely stunning with it. One of our favourite looks on the Indian Couture Week was Kareena's look as she walked the ramp for Falguni and Shane Peacock in a glitzing gold lehenga. They kept her look simple yet extremely classy. They simplified her high cheekbones with a bronzer while keeping the lips in a nude shade. Don't miss that gold smokey eye they created which hit the punches in all the right places. This look is stunning for a bride who is looking to don an all-gold look and wants to go minimal with the makeup. If you are planning to wear a gold gown for your cocktail party as a bride, you can pull of this look too with her stunning wavy hairdo!
Yami Gautam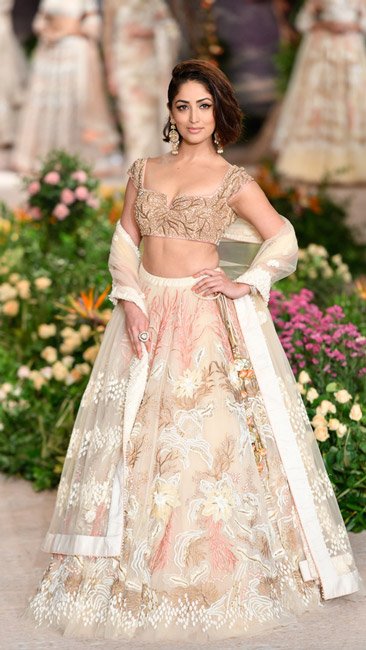 One of the most fun looks of the evening, this one is for brides with shorter hair and don't want extensions! May it be a reception or cocktail, this one sided backcombed hair-do is perfect for brides who want volume. Keeping up with the trend of staying minimalist, they kept her lips nude as Yami Gautam walked the ramp for Reynu Tandon. The winged eyeliner particularly was fun with her hairdo. Brides can go for this look on a reception night or even a sangeet, where they want to dance the night away. We loved the fact that they gave her lush lashes to bring out those eyes along with that liner. Switch the lip for something brighter and you brides can even don it for a mehendi event!
Aditi Rao Hydari
If there was someone who glowed more than the glitzy outfits on the ramp, it was Aditi's skin! This glow getter walked the ramp for Tarun Tahiliani in a dazzling millennial pink and gold number. Her bold brows were stunning along with her sleek floral bun. Are you thinking to bookmark this look for your wedding day? We sure are! The subtle use of just baby breath instead of bright floral in her hair was an indication of 'less is more'. Not to mention the nude lip. What we loved most about this look was the perfect use of blush and highlight to bring out the flushed look. The highlighter was popping through the runway!
All the makeup and hair looks had something in common – keeping it minimal. They just highlighted one feature and kept the rest bare. Which looks did you think that you would steal for your own bridal look? Let us know in the comments below! And if there were more looks that got you inspired from the Indian Couture Week, don't forget to share them with us!