After our last blog on foundations, we decided to create a series where we will give you an entire low down on what all should be a part of your beauty kit as you start of on your journey to be a professional makeup artist. While we covered foundation last month, we decided to take you on the next item that every professional makeup artist should have in their kit – concealers
Now, a concealer is a must have for various reasons. Concealer has saved your skin on more than one occasion, guaranteed. Remember that stubborn blemish you needed to hide? The dark under-eyes you had to mask after that very long night? Or the alarmingly red pimple that came out on the morning of an important meeting? Not only does it help you to correct any blemishes or uneven skin tone but it is also great as a touch up tool. For professional fashion shoots or even for bridal makeup, wherever a touch up is required, instead of applying foundation, which may look uneven, concealers are your best pick!
If you are worried about the additional cost that you will have to bear along with the foundations, don't worry, we have you covered. Keep reading to know our top picks for affordable as well as luxurious concealers.
Let's start with some pocket friendly options for concealers
Maybelline New York Instant Age Rewind Eraser Dark Circles Treatment Concealer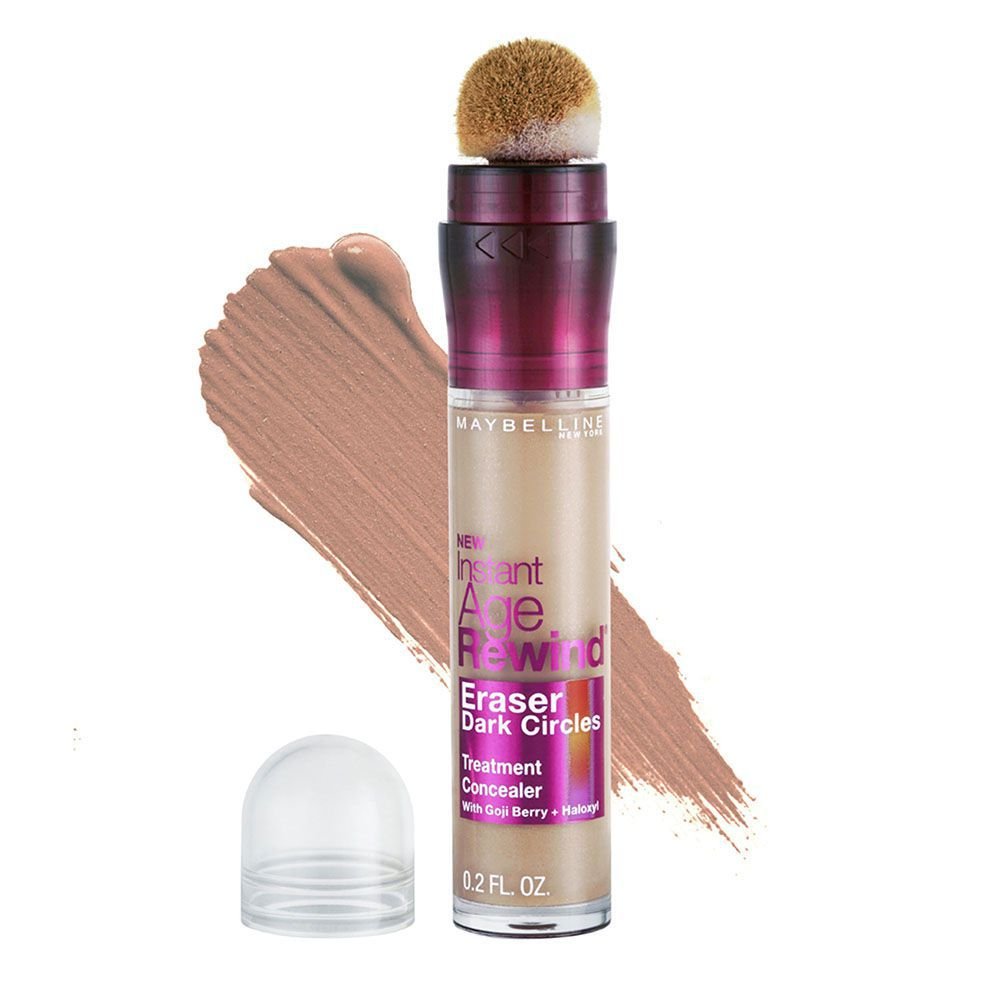 This concealer is seriously underrated. Whether you are a budding makeup artist or even a makeup lover, this is a must have. In fact, purchase a few extra ones so that you have one in each of your bags or kits. This is one product that we can't do without. The best part is that because it's a sponge wand, you don't even need a brush in case you are traveling or are on the go!
L.A. GIRL HD Pro Concealer
If you are looking for a concealer that will give you a completely opaque look then pick this concealer in every possible shade you can. This will not only give you complete coverage but will also avoid the multiple layers you have to apply to get that flawless finish. Just one swipe and you are done!
NYX Professional Makeup Hi Definition Photo Concealer Wand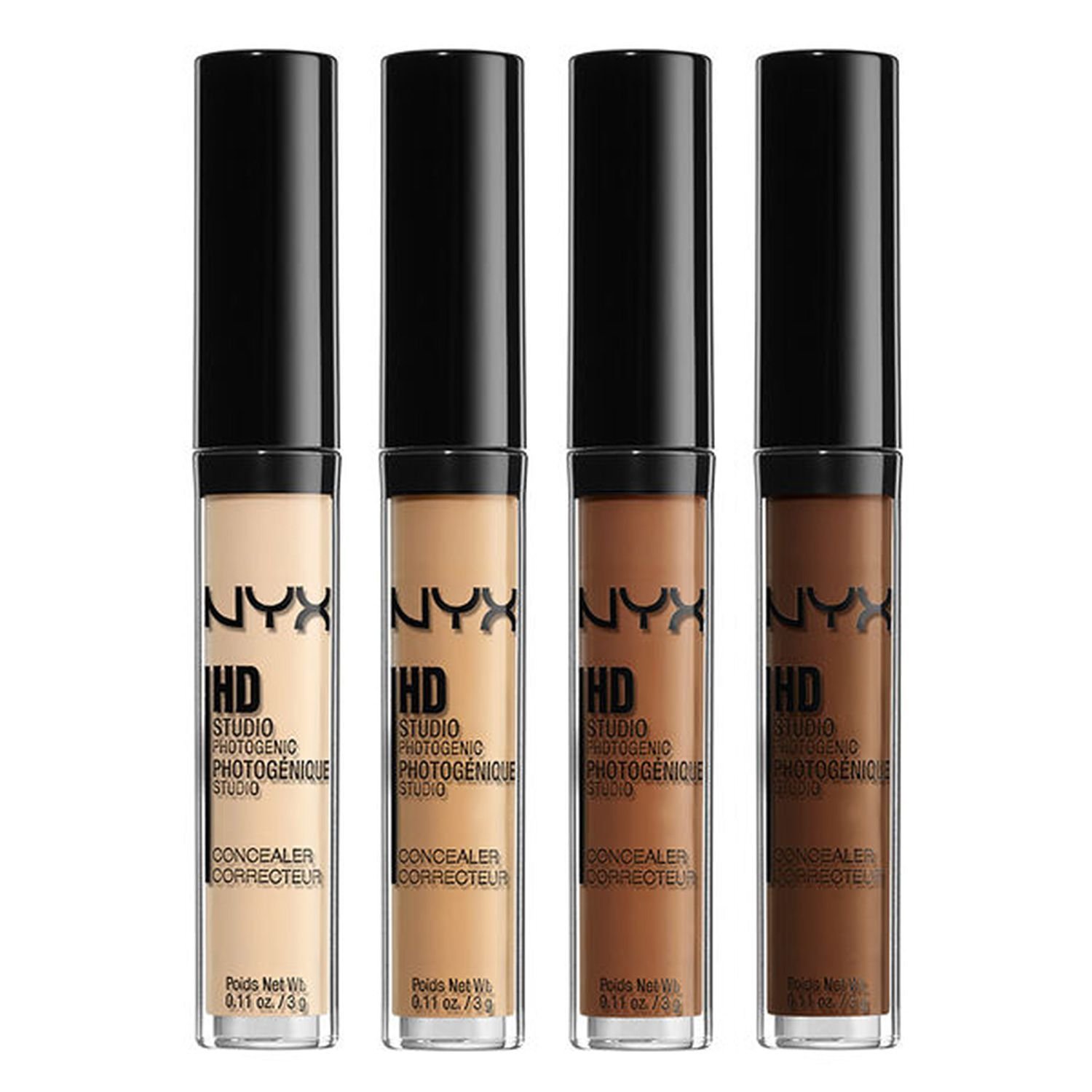 This one is a super lightweight concealer but gives you a high coverage. That means no cakey and heavy layers under your eyes. It's an easy to carry wand type concealer so you can pop it into your kit quite easily!
Maybelline New York Fit Me! Concealer
This one is easily the most popular one on this list. Easily available all across the globe in various shades, this concealer hides blemishes but allows for the real you to shine through with its light-but-effective coverage. What's more, in case you want to contour your face, you can always use the darker shade since the formula is so blend able.
Revlon Colorstay Concealer
Want a concealer that will also act as a treatment? The Revlon Colorstay Concealer does just that. The salicylic acid in Revlon's ColorStay concealer is a pimple's worst enemy as it eliminates blemishes in no time. So basically whenever you apply this, it also acts like a mask for your pimples. Cover them up with this concealer then say goodbye to your zits forever!
Now let's get on to the luxurious concealers and spend some real money!
NARS Radiant Creamy Concealer
There is a reason why this product is always out of stock – because it's so awesome! It's our holy-grail concealer when it comes to saying good bye to those dark circles after a week long on sleepless nights. The best part? It comes in 20 shades!
Diorskin Forever Undercover Concealer
Like the foundation, the Dior Skin Forever Concealer has the ability to make all your fine lines and dark spots disappear without making you look like a cake. It's ideal for bridal makeup where the bride wants something natural but has to last all day long. What we like about this product the most is that it doesn't settle into your laugh lines after a few hours which is perfect.
Tarte's Double Duty Beauty Shape Tape Contour Concealer
Another one on the list that just flies off shelves once it's stocked it. One of the best concealers in the world (we aren't kidding or exaggerating); the Tarte's Shape Tape is an absolutely magical product. It gives you the highest coverage you can get with a concealer. Just one small tip while using it on people with dry skin – don't apply too much in the first go. Build it up!
Bobbi Brown's Creamy Concealer Kit
This mini kit is easy to carry and is an absolute dream for people with dry skin since it's a cream product. Use this hydrating corrector to conceal, and then a pressed powder to set and ensure long-lasting coverage. This is all you need to cover dark circles and those puffy eyes!
Laura Mercier's Flawless Fusion Ultra-Long Wear Concealer
Want something that will give you a dewy look as well as cover all your dark circles? Laura Mercier's Flawless Fusion ultra-long wear concealer is designed to diffuse light for a soft-focus appearance. It works wonders on dark circles but remains more or less undetectable on the skin. Its shades are divided into cool, warm and neutral undertones, making it easier than ever to find your perfect match.
Some Tips While Picking Up Foundations
For your starter kit, pick one of each variant at least - a creamy one, a liquid one and a stick one. Splurge on different shades rather than different brands so you have what you need.
Try the concealer in good light. Bad light can make you pick wrong shades
Don't use concealers only for dark circles or spots. Line the outside of your lips with a fine tip brush and some concealer for that perfect pout.
If you aren't sure about which type of concealer will suit what skin type, read up online. There is tons of information and reviews out there.
Don't be afraid to ask professionals for help before buying! You can always ping us on Instagram or even leave comments here with your queries.
So what product should we do next for a makeup starter kit? Powder or blushes? Let us know in the comments below.