This series is a super hit, thanks to you guys! We love the fact that we can help you guys build your own starter kits and help amateur beauty lovers to understand what can be the best picks when it comes to makeup products. This week we are going to talk mascaras!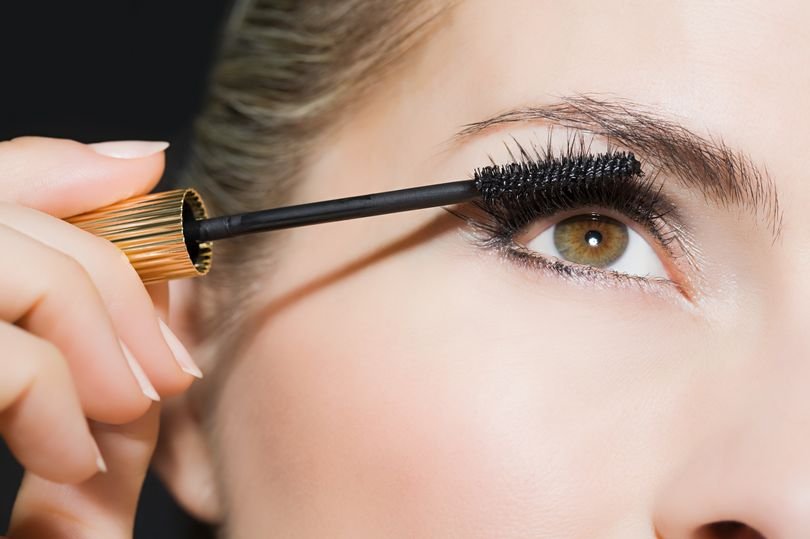 These are such a vital addition to your beauty bag. These can make or break a look instantly. If you are changing your look from office place to a quick dinner, just a few swipes of mascara can make such a difference. It's perfect for day and night, and ties together any look perfectly.
Now there are tons of different types of mascaras out there. There are mascaras for separation and for length, for curl and for definition. There are curved wands and straight wands, waterproof formulas and lash-coating formulas. And the availability in colours is insane. But you need to identify what your requirement is. When it comes to the perfect everyday mascara, you should look for a formula that's effective yet lightweight - and with no clumps - along with a brilliant brush for lengthened, defined and evenly-coated lashes at the stroke of a wand. If you are a budding makeup artist, then you need to have a variety of few in your bag. Some can be for volume, some for lengthening and some in different colours.
But buying different mascaras mean burning a hole in your pocket, right? Wrong! We give you list of luxurious as well as pocket friendly mascaras that you can pick today!
Benefit They're Real! Mascara
You must have seen this on almost every beauty blogger or influencer's page. This mascara can help lengthen, curl, add volume, lift and separate lashes for a spectacular look. Sounds too perfect to be true? But it is. They also have a special brush designed to maximise the look of your lashes with no clumps.
L'Oréal Volume Million Lashes
As the name suggests, it gives you loads of volume! It has a 'millionizer' brush with a multitude of bristles which separate lashes for a fanned-out effect. The applicator brush is also flexible, so if you are looking for a brush which will help you remove excess product, this is it! This will ensure that there are no clumps in your lashes.
Maybelline's Lash Sensational Mascara
This one is an oldie but it's a true gem. Easily available at any store or online platform, the secret of this mascara lies in its brush. The curved brush defines, adds volume and gets to even the tiniest of hair. It's great for that complete fanned out lash effect!
Smokey Eye Mascara by Bobbi Brown
This blacker-than-black Bobbi special has been created especially for wearing with smoky eye make-up. Curl your lashes before applying – this formula really holds the lashes in place while adding colour right to the tips.
L'Oreal Paris Voluminous Lash Paradise Mascara
While this was available in the global market for long, it's recently launched in India so you can get your hands on it easily! It is a waterproof mascara that has thick brush that gives you instant volume and fluttering eyelashes! Perfect for bridal makeup, right?
Clinique High Impact Mascara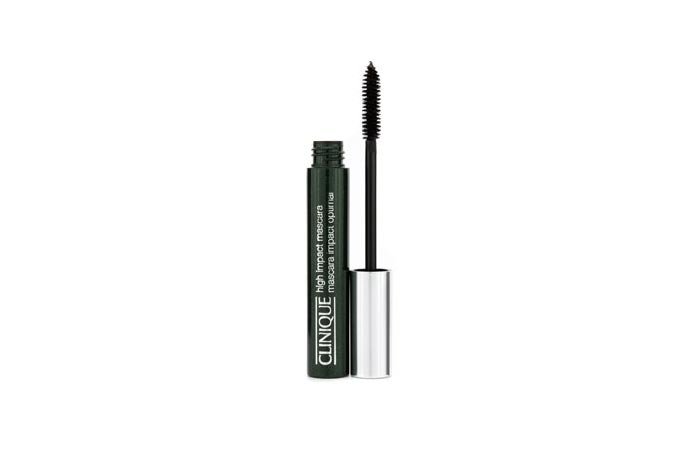 If volume and length are your go to keywords when picking up mascaras, then pick the Clinique High Impact mascara today. It instantly thickens and volumizes the lashes. It is clump-free formula and does not smudge. The deep black colour gives you that amazing fake lashes effect, without wearing any!
M.A.C In Extreme Dimension Lash Mascara
This one is perfect if you are looking to pick up mascaras in different shades. M.A.C's lightweight whipped formula adds dense volume, extends length and creates curl while conditioning for softness and flexibility. The gigantic moulded brush stores the optimal amount of mascara in three reservoirs that allow for the maximum amount of mascara with each stroke, while keeping the lashes from clumping together. It contains ultra-mini fibres that weave in-between lashes, adding instant volume and length. And these are available in cute mini versions so you can stock up easily!
L'Oreal Paris False Lash Superstar Mascara
Instead of buying a separate mascara primer, buy this incredible two-in-one product that has a super-sizing primer on one end and lashing lifting top coat on the other. The primer builds in volume with its 7-infused oils. And the top coat stretches and extends your lashes like wings resulting in a dramatic fringe.
So which is going to be your pick for your beauty bag? Also, which product would you like to see next on our makeup starter kit series? Drop in your comments or just DM us on