As professional makeup artists, the one question we get asked from budding makeup artists or even our students that what should their starter kit have? Now one needs to know that as makeup artists, we believe that quality products are the key to any makeup kit. While makeup is an expensive investment, especially if you are buying products from India, the quality cannot be compromised.
So we decided to do a series on what you should start off by buying for your makeup kit. While not everyone can afford the most expensive products, you can be smart about it too. Pick a few high-end and pick a few budget buys, while you start off. You need to build up your kit rather than buying all of it in one go. This series will talk about each makeup product for your starter kit, starting with foundations this week! Here are our top picks and while for your makeup starter kit.
High End Foundations
La Mer The Soft Fluid Longwear Foundation
This is a creamy formula, almost weightless on the skin and gives the most natural finishes. It also has SPF 20 so it's ideal for outdoor shoots or even bridal functions. It leaves the skin with an ultra-glow and is well worth the price tag!
Giorgio Armani Luminous Silk Foundation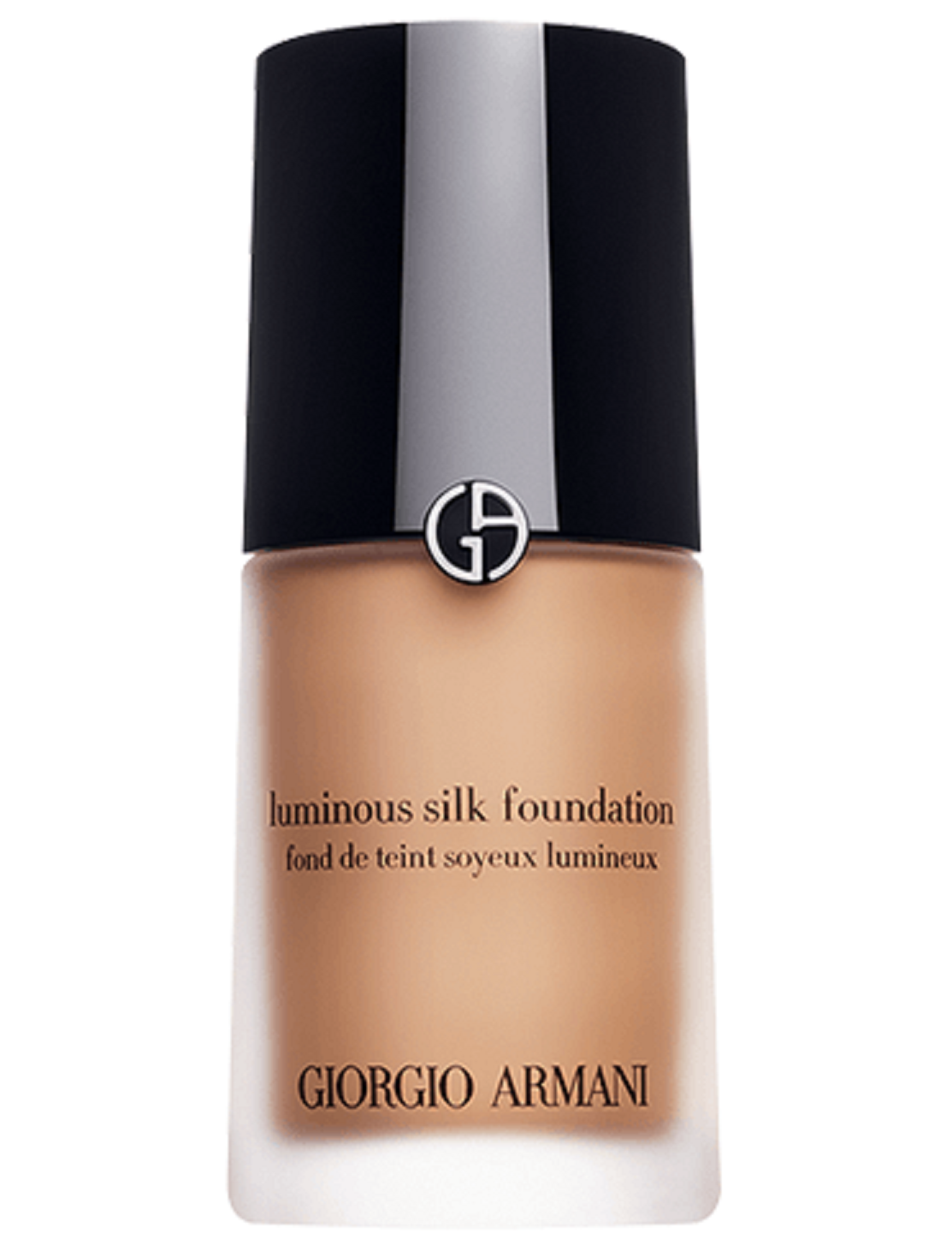 If you're a makeup junkie, as we are you've obviously already heard of this one. A favourite amongst makeup artists and A-list celebrities, the Giorgio Armani Luminous Silk Foundation is a super must-have in your kit. Do remember to pick something which suits Indian skin tones, rather than European. It delivers a seamless complexion with silky finish.
Lancôme Teint Idole Ultra Long Wear Foundation
Not thick or greasy, this foundation's innovative formula gives all skin tones flawless, complexion-perfecting coverage, while the broad spectrum SPF 15 sunscreen protects. It gives a full coverage look, so it's an ideal product to build up, depending on the coverage you like. The product is oil-free, fragrance-free, transfer-resistant, non-comedogenic and dermatologist-tested.
Dior Airflash Spray Foundation
If you are a budding makeup artist and don't want to invest in airbrush tools yet, invest in this foundation! The Dior Airflash Spray Foundation delivers an airbrushed effect with precision and ease. Honestly, it's not a substitute to airbrush but it's the closest you will find. It's water resistant and allows for buildable, custom coverage. The diffusion system (the spray) delivers a fine mist of foundation to provide a soft, velvety complexion!
YSL Fusion Ink Foundation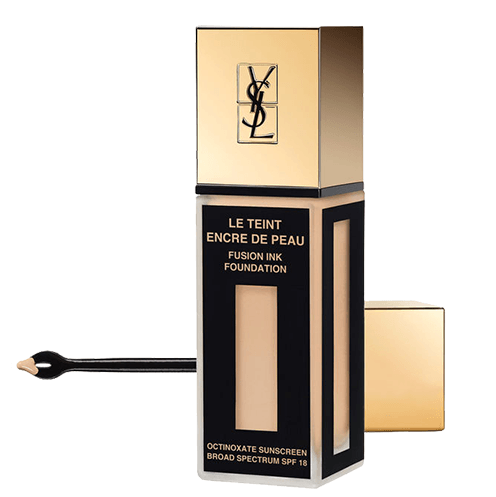 Would you want a foundation that doesn't seem like a foundation on your skin? Yes! The YSL Fusion Ink Foundation delivers precisely that. It gives you a photo-shopped finish and a translucent glow along with a soft matte finish. This one is a must-have in your kit!
Budget Friendly Foundations
NYX Professional Makeup Total Drop Foundation
This foundation offers light to medium coverage and has a beautiful finish to it. It can be mixed with moisturizer, and beautifully blends into the skin. There is a melted-into-the-skin quality to this foundation which comes with a precision dropper, which avoids product wastage. That is very important when you are beginning out!
Maybelline Fit Me Foundation

For a glowing, light-medium foundation, we love this Maybelline classic. It has a good coverage, we wouldn't say full, but the best part is that it's buildable. It leaves the skin looking really natural and dewy, so it's perfect for people who don't like a matte finish. You need a little something for everyone in your kit!
Wet n Wild Photo Focus Foundation
There are few purse-friendly foundations that really do the job well, but this one is a bit of a wonder-product. This is a selfie-tested foundation for that perfect photo-finished look and it doesn't disappoint! The resulting, super-affordable foundation leaves a matte finish that looks flawless in photographs.
L'Oréal Paris Infallible Pro-Matte Foundation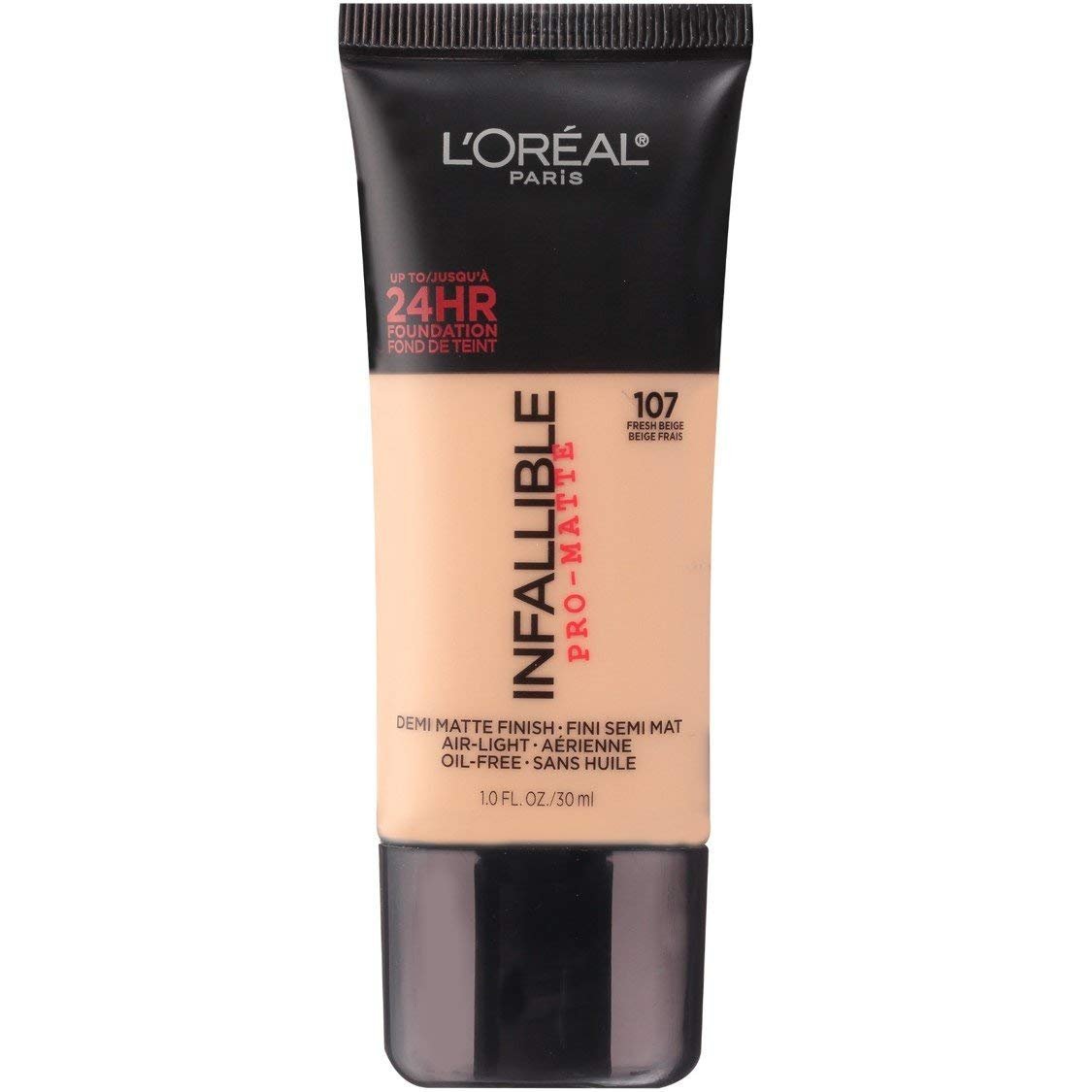 Most of us prefer some coverage when the client is battling a breakout — the problem lies in finding coverage that won't further congest the skin. The L'Oréal Paris Infallible Foundation does just that. Not only does it give you nice, glowing coverage, but it also lasts all day. Low maintenance products mean lesser touch ups and happier clients!
Nykaa SKINgenius Sculpting & Hydrating Foundation
This one is comparatively new in the market but it's a genius product. Not only is it super budget friendly so that you can stock up in different shades but is also extremely hydrating for your skin. It is also equipped with sun filters that shield your perfect complexion. It's also great for guys too because it doesn't look or feel like makeup!
Some Tips While Picking Up Foundations
Don't pick foundations in bulk, always test a product at home on your own skin to see the wearing power and then pick shades
Most top brands aren't available in India, so ask all your friends travelling abroad to help you buy them. They are not only cheap but also the quality is assured.
Don't buy bogus products from websites in India. Most of them are fake. Opt for authentic ones only. Nykaa is great for online while Sephora is good offline.
Expensive doesn't mean good. Always read 2-3 reviews, from non-paid/sponsored websites before you pick.
Follow top makeup artists on social media, they mostly give out product reviews when they buy or try any new products.
Don't be afraid to ask professionals for help before buying! You can always ping us on Instagram or even leave comments here with your queries.
Store your foundations well. A dry, cool place is the best bet!
So which is the next product that you would like to see in this blog series? Let us know in your comments below!