On your wedding day there are thousands of things happening all over the place. There are umpteen things that could go wrong – a liner is smeared, mascara running down because of tears so, you'll want to make sure you're prepared to tackle any and all beauty upsets. But what exactly does that entail? How can you best prepare? What can you avoid those stress breakouts? If you're in a soup on your wedding day, here are the ultimate wedding day beauty and makeup hacks to have up your sleeve
Cold Spoons – Maybe the sangeet party went on too long or maybe you had a drink or two at your cocktail night, chances are that you might wake up with puffy eyes. Use cold spoons to fight under-eye puffiness. Pop two spoons in the freezer for a few minutes, and then press them under your eyes for about 60 seconds to reduce swelling by constricting the blood vessels. You can also use green tea bags for this. Freeze them and use them!
For A Great Smile – Chances are that the wedding stress may double up your coffee or tea consumption. But they leave a stain on your pearly whites. For a quick fix, dip a damp tooth brush into some baking soda and then add your tooth paste. Use the white toothpaste instead of the gel one. The combination of tooth paste and baking soda works together to lift stains and whiten your teeth.
Fuller Lips – Not everyone can have natural full lips or go under the needle for this. But you can have them with a simple trick. Get instantly plumper lips when you add a few drops of essential peppermint oil to your lip gloss. As you reapply throughout the day it will give your pout that "just-bitten" lift, plus it acts like a breath freshener!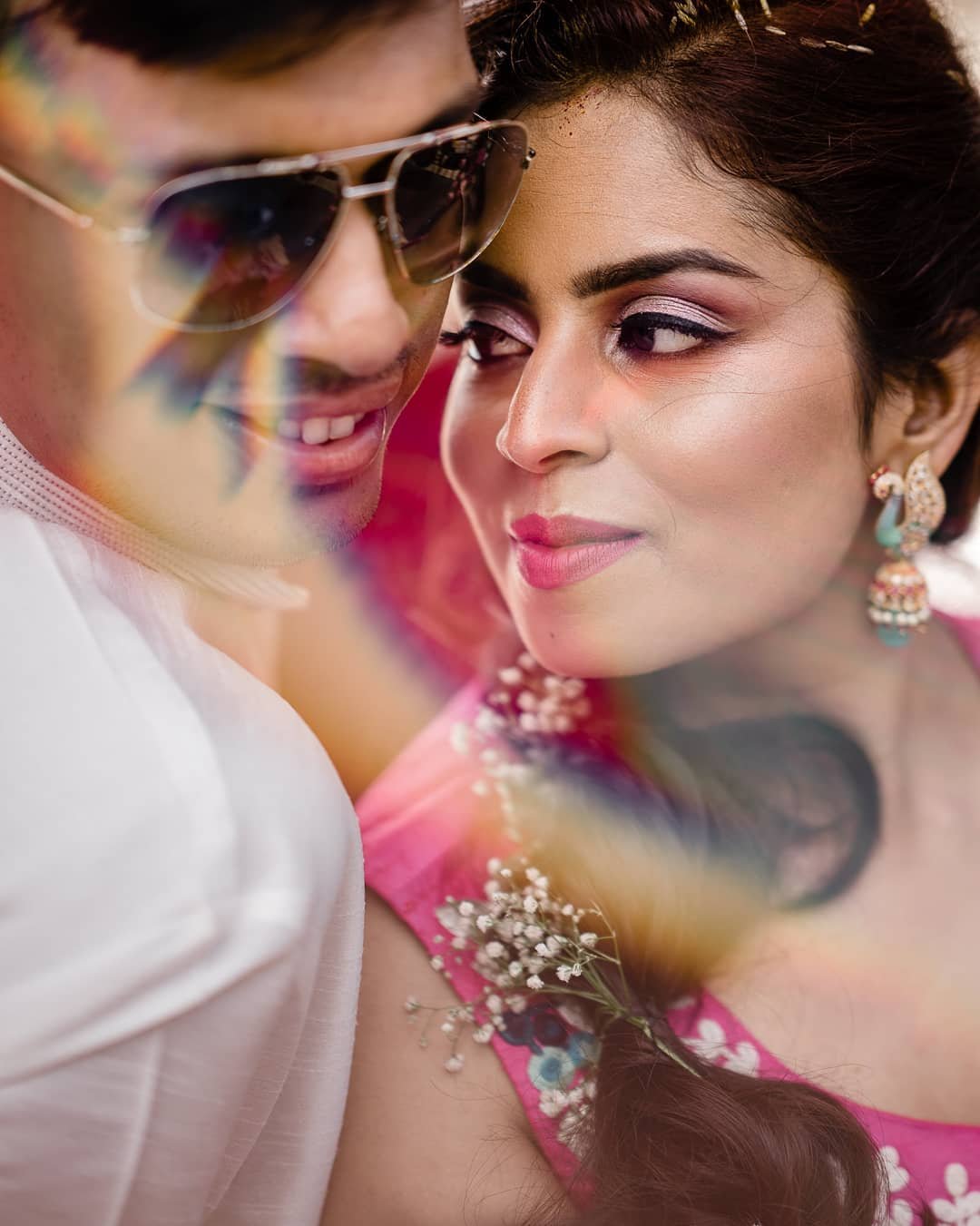 Hairspray Your Bobby Pins – We always do this for our brides! Hairspray your bobby pins before putting them in your hair. If you don't have a bridal MUA, lay out all the bobby pins on a paper towel, then douse with hairspray. Once the bobby pins dry, they'll have a sticky coating on them that will help hold hair longer.
Concealer + Lipstick – This is one hack that comes in use everytime you want your lipstick to last longer. Prior to applying the lipstick and/or gloss, coat your lips in concealer. This will help the colour stick to your lips through kisses and champagne!
Liquid Blush – Have a powder blush and it doesn't blend well as a cream or liquid blush? Scrape off some powder blush on the back of your hand and mix some Vaseline in it. Dab it on the apples of your cheeks and blend it in.
Avoid Blisters – Are you wearing brand new shoes on your wedding day? Apply clear deodorant to your heels to prevent blisters. When the deodorant dries, it will form a protective barrier between your skin and the shoe, helping to reduce the friction that causes blisters.
Blotting Paper Substitutes – Forgot your blotting paper and your bridal MUA has left? Use coffee filters from your caterers as last-minute oil blotters. The quality of coffee filters is similar to that of a blotting paper. If your face is looking a little shiny, give it a blot with a coffee filter.
Create A Bridal Emergency Kit – Create a mini beauty kit where all the products that you need for a touch up or emergency are stashed in. Have your sister or BFF be responsible for it. You can also use a contact case to store small amounts of makeup. Instead of carting your foundation, cream blush, or moisturizer around with you on the big day, squeeze a single-use amount into the closed compartments of a contact case. The case is small to carry around and won't leak in your emergency kit.
Dramatic Lashes - Coat your eyelashes in Vaseline each night before sleeping, especially between your wedding events. It'll have them feeling silky and glossy, and your mascara will just glide on the next day.
So which amongst these hacks did you find the most useful? Do let us know!