We love eye makeup! It defines the most striking features of your face, eyes. And we love it because there is so much room to play with when it comes to eye makeup. It can be subtle and light or all out Goth too. Given that they are such an important aspect when it comes to makeup, it's imperative that a professional makeup artist who is just starting out has to have few of the best eye shadow palettes in the business. While you may not need all of these, you can pick according to what you like and love. Do keep in mind the versatility of the palette when you buy.
Moroccan Spice Eyeshadow Palette by Fenty Beauty
Is there anything that Rihaana launches which isn't bomb? This time too she dint let the makeup lovers down when she released the highly anticipated sophomore eye shadow palette, Fenty Beauty's Moroccan Spice, which features 16 matte, shimmer, and satin shades — a modern classic in the making and one we reach for again and again.
Shade + Light Eye Contour Palette by Kat Von D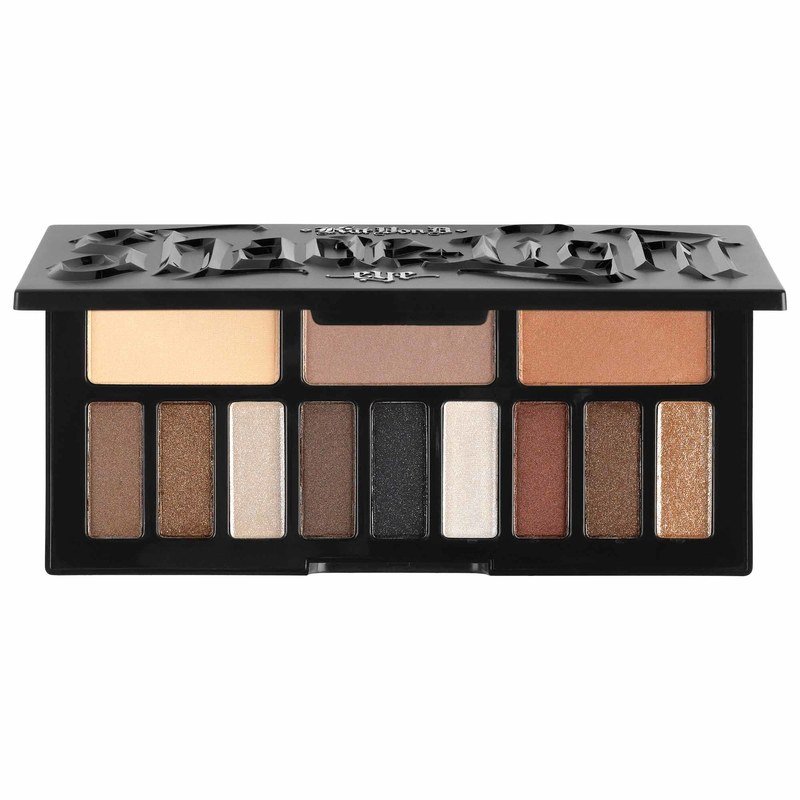 Separated by three colour quads, neutral, cool, and warm, this palette makes it abundantly clear that neutral shadows are anything but limiting. It's perfect for all the brides who want to go neutral, you can go blindly in with this palette. If you want to do a nude smokey eye, this is great for that too.
Morphe x Jaclyn Hill Eyeshadow Palette
Do you know of a eyeshadow palette that broke the internet? This is the one! When the beauty vlogger Jaclyn Hill announced her collab with Morphe, the world went bonkers. It happened again when it launched, sold out, and sold out again. With each of the 35 shades in this mega palette, it contains virtually every shade you need to create hundreds of looks. Since you get so many shades in one palette, it turns out to be quite economical too!
Modern Renaissance Eyeshadow Palette by Anastasia Beverly Hills
14 shades of rose-gold? Give it to us! This beautiful palette has 14 shades of rose gold, nude matte and metallic gorgeousness. It's ideal to use for any look that needs just a hint of colour as well as sparkle. We love it because it's perfect for brides who are looking to just glow on their wedding day.
Naked Heat Eyeshadow Palette by Urban Decay
While we hold a grudge since they discontinued the original Naked Palette, this one doesn't disappoint! This one is for creating all those dramatic eye makeup looks with a coppery hint of colour. You can check out other palettes in the same range depending on what your requirement is!
Tartelette Amazonian Clay Matte Eyeshadow Palette by Tartet
While everyone loves their sparkle, there is some magic in matte eye looks too. And to create a great one you need a great matter eyeshadow palette too. This Tartelette Amazonian Clay Matte Eyeshadow Palette by Tarte is great as its super pigmented and blend able. The warm blush tones in this collection of a dozen shadows have created countless dreamy eye makeup looks by us!
Rose Gold Remastered Eyeshadow Palette by Huda Beauty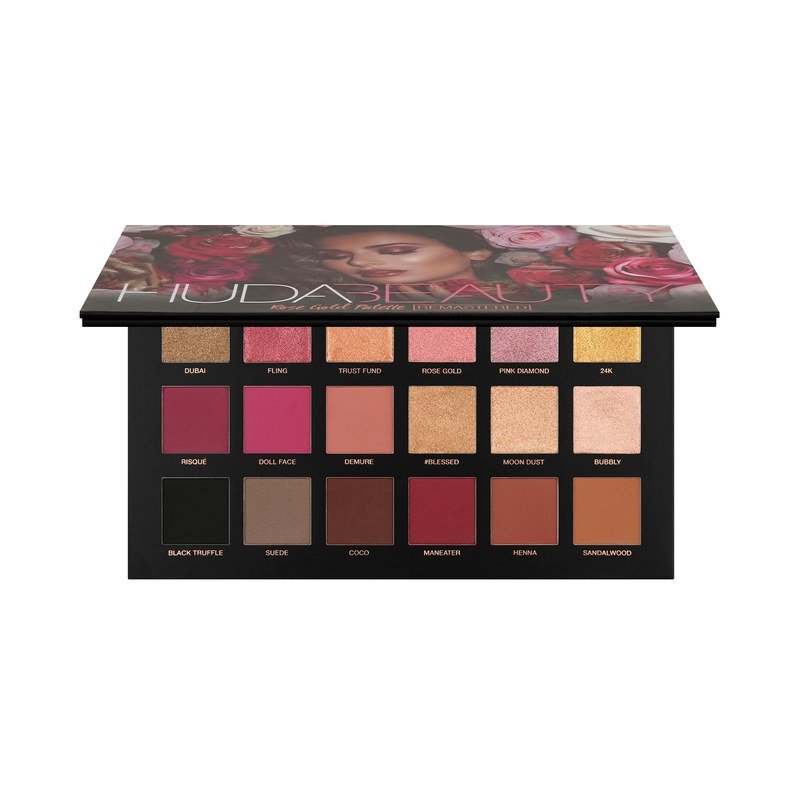 How can this list be complete without mentioning the iconic Huda Beauty rose gold remastered eye shadow palette? Its super smooth, pigmented and has some shiny shades too. What we love about this palette is the versatility it brings all in one. They have straight up shades as well as metallic numbers which can help a makeup artist create any number of looks!
Magnif'Eyes Shadow Eyeshadow Contouring Palette by Rimmel
This one is on the affordable side so you can definitely have this one in your kit. It has beautiful nude shades which with you can create simple daytime looks and even a sultry night-out style. Since not all products of Rimmel are available in India, you may want to get this shipped or ask someone to get it for you.
Give It To Me Straight by ColourPop
Great products, budget friendly prices and absolutely amazing packaging is what Colourpop is all about! This universally-flattering palette of coppers and mauves offers up endless on-trend possibilities for a variety of makeup looks. It's super convenient to carry too so for all those at-venue bridal looks and shoots; this is the one to use. Again, not available in India so do ask a cousin or friend flying in from UK to pick this up for you.
Endless Eyes Pro Mini Eyeshadow Palette by e.l.f. Cosmetics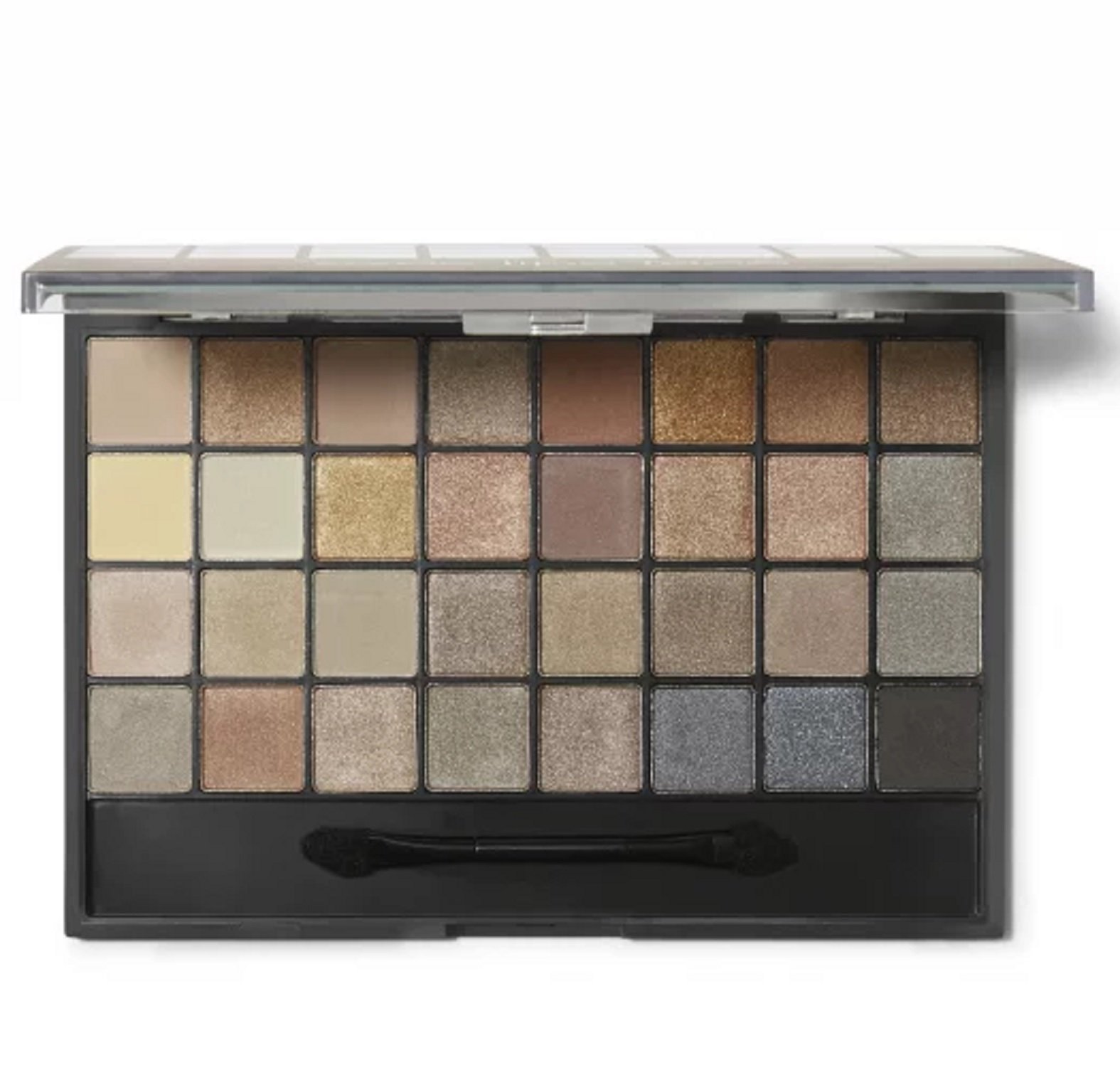 Don't want to invest too much, yet want a range of shades? This Endless Eyes Pro Mini Eyeshadow Palette has 24 shades of beautiful shadows that are ideal for a cut-crease look or even just a subtle party makeup look. This small but mighty case is perfect for travel. So these were the eyeshadows that you must have in your makeup kit. What is the next product that you want to see in this series? Let us know!